This great day out was organised by Kevin, G3AAF and presented by Kevin alongside Richard, G0RPH at Finningley's amazing facilities on the Yorkshire/North Lincs border.  I wrote up a review of the experience for Monitor, the journal of ISWL and what follows is based on that text.
A group of half a dozen of us arrived bright and early on Saturday morning at the Finningley club's car park and went inside to enjoy a warm welcome and a hot drink.  Then we moved through to the presentation area.
Following Kevin's introductory preview we launched straight into practical work: starting out with the great big 0805 resistors provided (2mm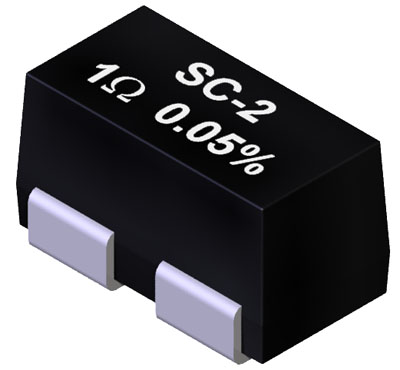 long and a tad over 1mm wide) and we quickly moved on to 0603 resistors; then some truly tiny capacitors, little tactile switches and, of course, ICs with 28, 44 legs and more!
Each of us learned a lot during the morning and when we broke off for lunch we all shared one common impression: with a decent magnifier and the right tools, SMT is not just manageable it's a genuinely effective home-brew technology.
We all had our own story of shaky hands and dim eyes but that didn't seem to matter as much as we'd feared!  Age, eyesight and lack of previous experience are not reasons to avoid SMDs!
During the afternoon we were offered the choice of building a kit project and, along with two others, I chose the Finningley 80m SDR kit which is also available from Kanga.
Perhaps I shouldn't be quite as surprised as I was but – by five o'clock that afternoon – I had a working SDR radio to take home.  I also had found the confidence to seriously consider SMD components in future homebrew projects.  To spur us on we also had a useful bag of SMDs of various sorts and a practice PCB to take away to further hone our skills.
All in all it was a genuinely educational and a most productive day.  For our group from Pontefract, it did demonstrate that true ham radio spirit – helping each other and enjoying learning and improving our skills.  Kevin and Ricard really put everything into the workshop sessions and the support from other Finningley ARS members was much appreciated, especially at lunchtime.
What did we learn?
First of all, having the right hardware to hand is essential
You'll need all of these
A decent magnifier – an illuminated magnifier or an optical visor and a bright light
A good pair of tweezers – a selection is even better
Not just a reliable, fine-tipped and temperature-controlled soldering iron but also the ancillaries: 0.6mm or 0.4mm lead alloy solder, a good flux and solder braid at an absolute minimum.  The solder station should include tip cleaner which can be sponge or metal because tip cleanliness is paramount
The work area should be well-lit, clean and tidy.  It is useful, we learned, to tape down a sheet of white paper on which to work and to replace it with a clean sheet ready for each soldering session.  It's also worth thinking about electrostatic protection if you'll be using expensive FETs and suchlike
But most important is attitude!
The best results are achieved when you are properly prepared not just in tools and materials but also in attitude. That may all sound a bit Zen bit it is very true.  In fact, working with surface mount technology can itself be very relaxing; therapeutic even.
The enemy of quality results is haste.  Anyone who knows me will not be surprised to hear that I proved this for myself down at Finningley.  In fact, dealing with these tiny devices and producing a neat and tidy circuit can be very satisfying in itself – adopting a steady, balanced approach ensures a trouble-free build and a useful result
Learn from an expert!  I would definitely recommend that if you are interested in working with SMT, you should first work with someone well-practiced is using SMDs.  And before you start building that kit with the £25 PCB, spend a while soldering surplus SMDs onto a practice board – it not only restores your feel for the materials it also calms the muscles, ensuring the serious construction work that follows is quality stuff.
Looking back on the day
We all enjoyed the day – we learned a lot about SMT and working with SMDs while we all worked hard and then we went home weary but happy.  And, I think, we all felt as though we'd achieved something.
Kevin and Richard passed on a lot of theory and an even greater amount of practical know-how.  What's more, that one day has opened up an entirely new vista in home construction as well as making us some new friends at Finningley.
It truly was amateur radio at its very best.
Resources and further information
I gathered together these sources and links after the day at Finningley – some of them were provided by Kevin